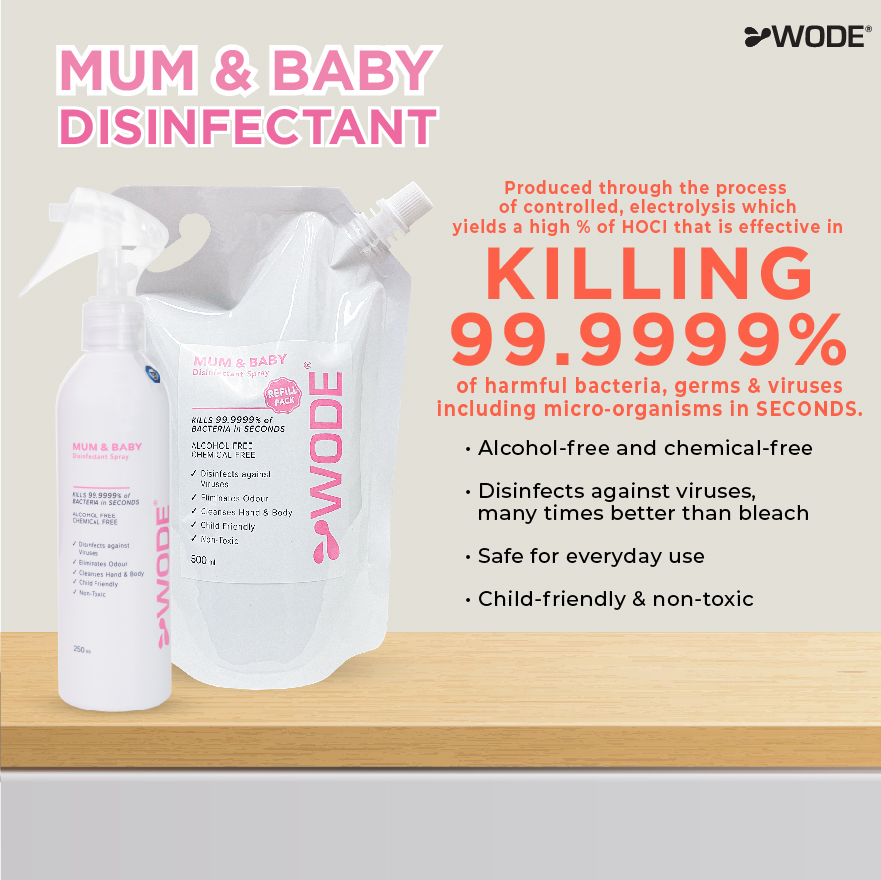 WODE Mum & Baby Disinfectant
is produced through the process of controlled, electrolysis which yields a high % of HOCI.
What is Hypochlorous Acid (HOCI)?
HOCI is produced by our white blood cells and is an essential part of our immune system. It is one of the most effective agents to kill bacteria and fight infection, yet it is harmless, unlike most other disinfectants which are chemical based and toxic. The benefits of HOCI are proven and well known in the world of science. HOCI is effective in eliminating bacteria, germs, fungi and viruses. It disinfects many times better than bleach and is safe for daily use.
Mum and Baby Disinfectant Spray features:
Kills 99.9999% of harmful bacteria, germs & viruses including micro-organisms in SECONDS
Alcohol-free and chemical-free
Disinfects against viruses, many times better than bleach
Eliminates odour arising from perspiration
Gentle, effective & convenient
Can be used as day-to-day cleanser for skin surface & wounds (use with dry wipes)
Disinfects the surrounding air
Child-friendly & non-toxic
Does not irritate eyes, mouth & skin
Ingredients include reverse osmosis pure water & iodised salt
Product of Singapore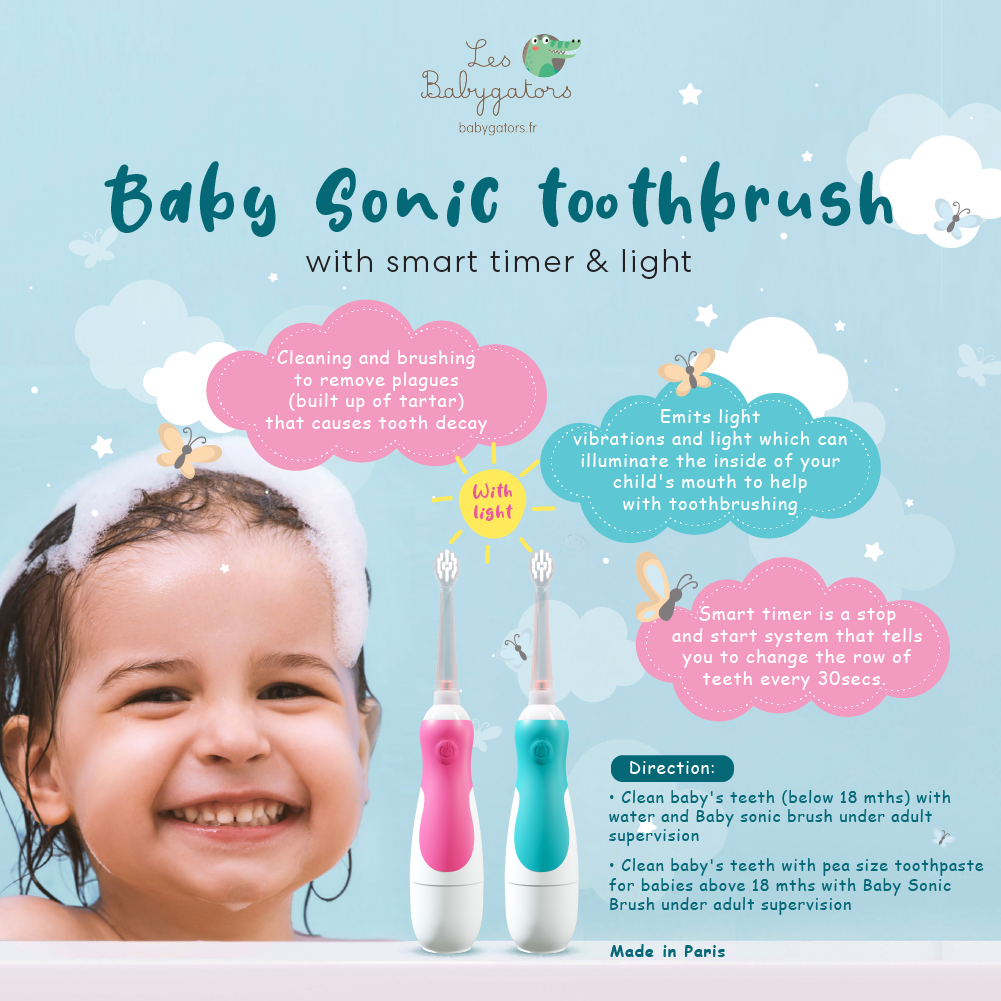 How to use:
Spray directly on hand or skin surface, rub gently. No rinsing required.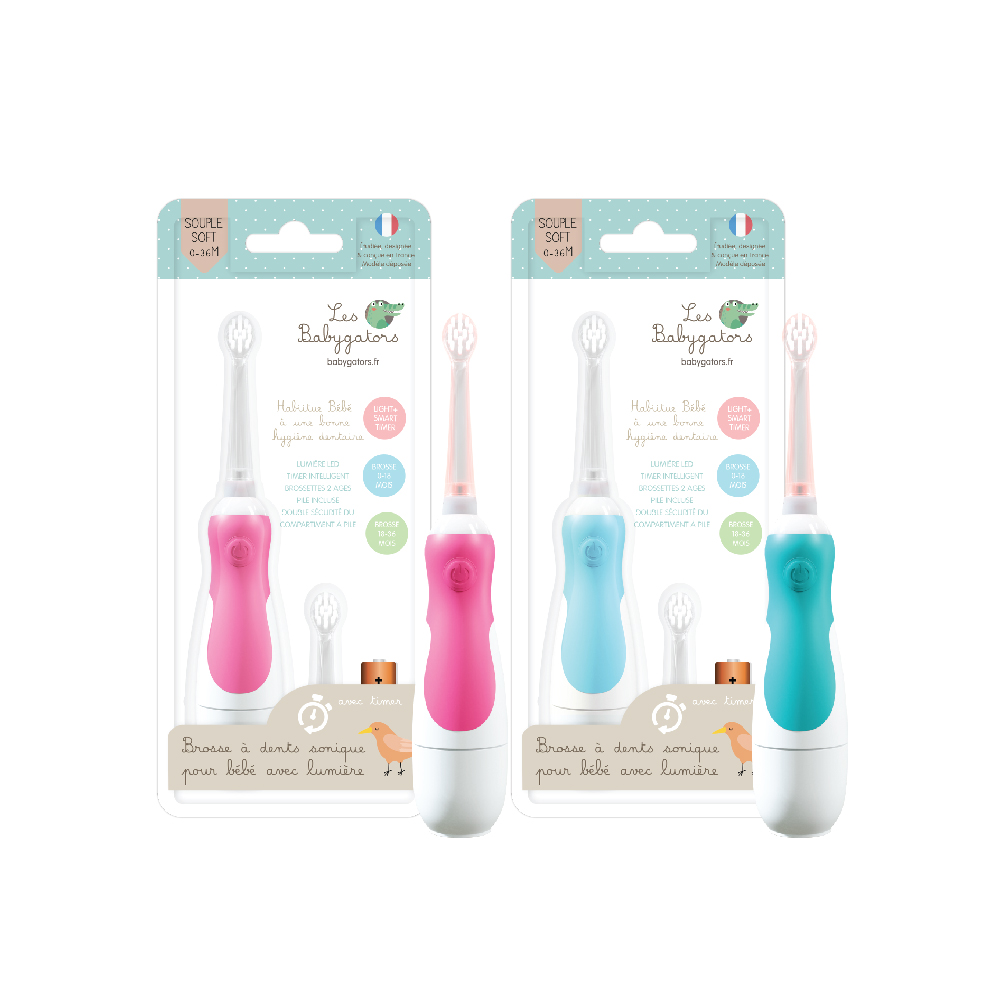 Baby Sonic Toothbrush with 2 Heads & 1 Battery
Comes in 2 colours: Blue and Pink!
Features:
1. Helps to clean and brush plagues
2. Emits light vibrations and light which can illuminate the inside of your child's mouth to help with toothbrushing
3. Smart timer is a stop and start system that tells you to change the row of teeth every 30 seconds!
Directions:
- Clean baby's teeth (below 18 months) with water and Baby Sonic Brush under adult supervision.
- Clean baby's teeth with pea size toothpaste for babies above 18 months with Baby Sonic Brush under adult supervision.
Made in Paris
For refill heads you can get them: