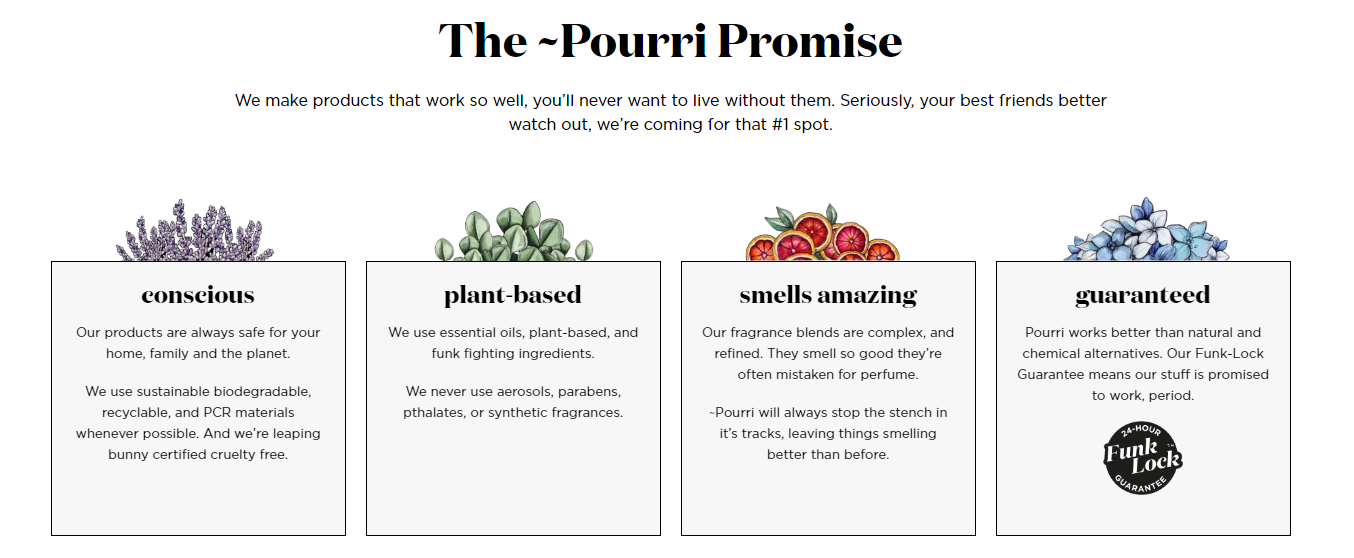 Potty On
Let's take it back. You're 8 years old, helping your mom bake a homemade funfetti birthday cake (and by "helping" we mean getting flour absolutely everywhere and annoying her to let you lick the spoon until she caves). Is there any better smell than that of childhood and birthday cake? Poo~Pourri Potty On! Its perfect recipe of sugary, sweet notes of vanilla, buttercream and caramelized sugar mixed with toasted almonds and warm coconut will leave your freshly baked #2s smelling like freshly baked cake.
SCENT NOTES
Top
Orange, Bergamot, Lemon, Toasted Almond, Pineapple, Coconut
Middle
Eucalyptus, Lemongrass, Fresh Bakery
Bottom
Sugary Vanilla, Buttercream Frosting, Caramelized Sugar
Poo- Tonium
When conventional arms wont hold the fort, time to go to the weapon of last resort. Poo~Pourri's Poo-Tonium is a blend of basil, bay and fir natural essential oils.
EXTRA STRENGTH FORMULA to eliminate the most lethal #2.
Features a Glow in the Dark label. *Please charge under light for maximum glow.
Before you drop a lethal load, spritz the commode!
SCENT NOTES
Top
Orange, Bergamot, Grapefruit
Middle
Lemongrass, Eucalyptus, Basil
Bottom
Bay Oil, Fir Needle
Trap a crap
The original before-you-go toilet spray. Poo~Pourri traps bathroom odor under the water's surface, so it never enters the air, leaving your bathroom fresh AF.
SCENT NOTES
Top
Bergamot, Grapefruit, Lemon, Melon
Middle
Lemongrass, Eucalyptus, Geranium
Bottom
Pine, Cedarwood, Spearmint